Always stay clean! – The following is a selection of HEINOL®- and LONEIH® products
We will advise you which product is best suited for your application.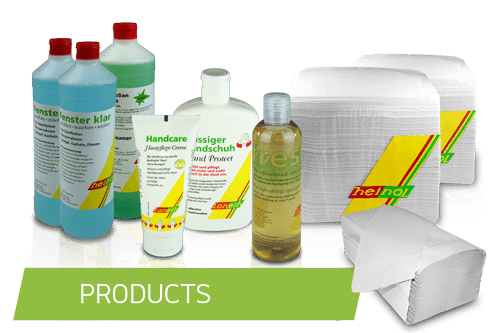 Select your product for corrosion protection, machine cleaning, floor cleaning or maintenance cleaning.
Heinol industrial cleaner comply with the latest requirements in terms of work safety, environmental and sewage behaviour.
Not just clean, but well maintained.
We are pleased to offer you a custom-tailored skin care plan. Choose from our Loneih products for skin protection, skin cleansing and care for your skin as well as the matching soap dispenser systems.
Smooth gliding instead of rubbing
Choose from our products for special applications, for example our plastic lubricants Heinol GLISSOL. Or our Heinol MarkerEx, the flame-resistant alternative to flammable ethanol cleaners.