Here is a selection of HEINOL® metal- and plastic-degreasing products:
We will advise you which product is best suited for your application.
Metal- and plastic-degreasing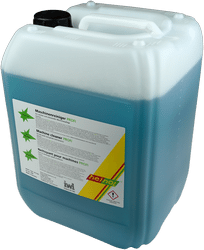 Heinol Machine Cleaner Profi is especially suitable for cleaning bare metal surfaces. Heinol Machine Cleaner Profi contains no preservative ingredients, leaving thus on the cleaned surface no residue.
Application:
Spray Heinol Machine Cleaner Profi on and let it act on for 1-2 minutes. Then wipe clean with a clean, dry cloth. Our Heinol-Tex Machines Cleaning Cloth (Item No. 1201 and Item No. 1202) is particularly suitable for this purpose.
For very dirty components we recommend to use the Heinol Machine Cleaner Profi as a bath. Material friendly pH.
Accessories:
Printed Hand Sprayers (Item No. 1701)
Drain valve (Item No. 1704)
Package size: 20 liter canister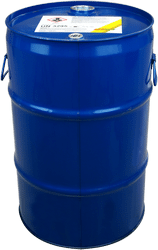 Heinol Safety Cold Cleaner TE 2050 / 405-2 can be used for all degreasing and cleaning work. The use is particularly recommended where physiologically harmful solvents should not be used for safety reasons.
Application:
Heinol Safety Cold Cleaner TE 2050 / 405-2 dissolves tar, waxes, natural and synthetic resins and is suitable for degreasing of all kinds. Cured paints and most plastics will be dissolved too. Rubber is not attacked. (Do preliminary tests!) Heinol Safety Cold Cleaner TE 2050 / 405-2 is suitable for painted and primed parts. Towards metals, Heinol TE behaves 2050 / 405-2 neutral. Another application is the cleaning of heavily soiled parts (repair parts).
Pack sizes: 60 or 202 liter barrel